---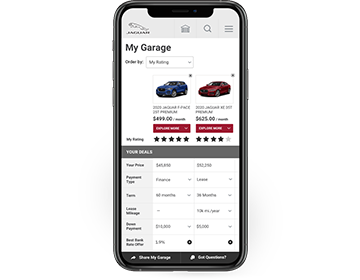 ONLINE SHOPPER™
Online Shopper™ is the next-gen digital retailing solution that brings your entire customer experience and buying process online, driving confidence and convenience from end to end. With Online Shopper, consumers can sign into their own digital garage to quickly save and compare payment options across multiple vehicles, add aftermarket and F&I products, estimate real-market trade-ins, and even sign for delivery — all while sending highly-detailed super-leads directly to your CRM. Designed for kiosk and iPad, Online Shopper seamlessly connects your website, in-store, and delivery experience to efficiently scale your business for more customers.
---
ON YOUR PLATFORM
Our digital retailing solution is not a widget or add-on. As part of the Dealer Inspire Platform, Online Shopper™ seamlessly turns your website into a space where shoppers can instantly explore, compare, and customize payment options to make real buying decisions online.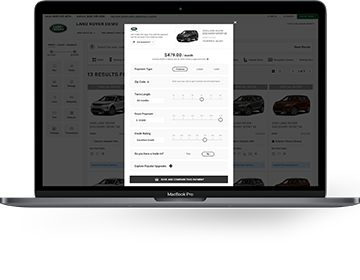 ---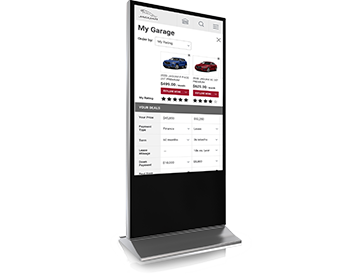 SYNC TO YOUR SHOWROOM
Online Shopper instantly bridges online car shopping with your modern in-store experience, seamlessly continuing online progress when they arrive at your showroom (or vice versa). With a mobile-first iPad and kiosk design, turning your showroom into a Genius Bar is as easy as pulling up your website on any internet-connected device.
---
COMPARE MULTIPLE VEHICLES
Online Shopper is the first digital retailing solution that allows consumers to compare multiple vehicles and financing options at the same time, empowering them with the ability to actually decide what vehicle — and monthly payment — is right for them online.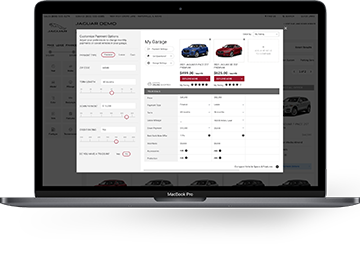 ---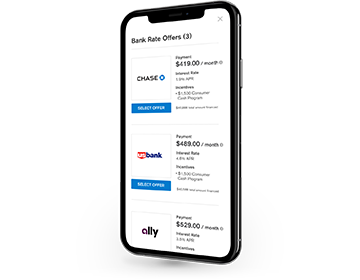 REAL-TIME BANK RATES
By syncing up with the local banks of your choice, online shoppers can customize their personalized deals based on the real rates you are able to offer — ensuring that the payment they're excited about is the same one they'll sign for.
---
ACCELERATE TRADE-INS
Enable shoppers to get instant, fair-market trade-in estimate ranges that calculate into their payment options. You can also choose to offer firm estimates based on 360° photos shoppers can easily take, upload, and send to you for appraisal.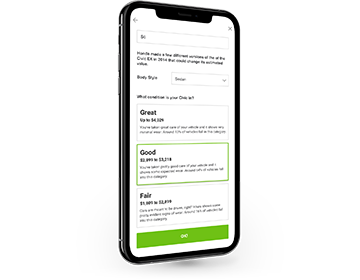 ---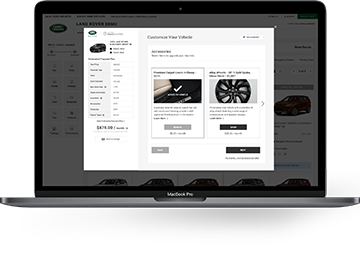 ADD AFTERMARKET PRODUCTS
Your vehicle accessories and insurance products can be easily integrated into the shopping experience, allowing customers to add to their cart with one-click, no-brainer decisions.
---
CHECK-OUT AND SIGN ONLINE
Once a consumer is excited about their vehicle and payment plan, they can schedule pick-up or delivery in a matter of seconds and then digitally sign an Intent To Purchase agreement right from their inbox.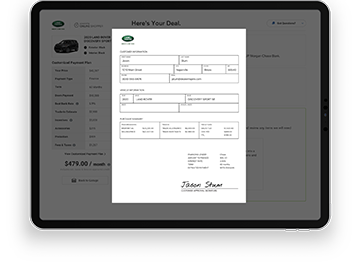 ---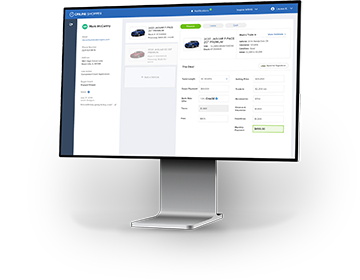 POWERFUL DEALER INTERFACE
Online Shopper™ comes with a powerful Dealer Interface that helps dealership teams easily follow-up, work, and close online deals like never before. Instantly call, text, or email the shoppers in your queue with personalized messages, digitally collaborate with the shopper inside their "Garage" to make vehicle and payment recommendations, even edit, finalize, and send the customer's entire deal for digital signature on an Intent To Purchase agreement.