---

WHAT IS DEALER INSPIRE?
Dealer Inspire was established to help businesses shift strategic thinking from push marketing to pull or inbound marketing. We excel in creating marketing plans from the ground up and helping consult businesses in achieving results.
---
MORE CERTIFICATIONS THAN ANY OTHER AUTOMOTIVE MARKETING AGENCY.
Dealer Inspire is a certified Google Partner and currently holds more digital certifications than any other digital marketing agency in the automotive space (182 in total).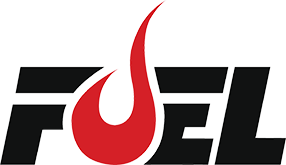 ---
PAID SEARCH SERVICES
We are experts at building custom strategies for every dealership that target customers in each different phase of the buying cycle, with both long and short tail keywords. We don't settle for mediocre and unintelligent strategy—our campaigns are thorough, focused, and relevant.
We're a Google Partner with access to the latest paid search news and newest AdWords technology, and meet frequently with our Google reps to discuss strategies for our clients.
---
FUEL
Fuel is our proprietary dynamic ad program built from the ground up by Dealer Inspire. FUEL syncs with your inventory to create custom text ads and corresponding keywords lists based on the exact vehicles you have in stock. We use variables from the inventory feed like price, number in stock, color, trim, and year to create more intelligent, relevant search ads for customers.
More detailed ads bring in customers to your site that are more likely to buy, so you're only paying for the most valuable clicks. Fuel also automatically makes strategic bid adjustments based on a number of variables, including the number of VDP views and how long a car has been on the lot. We're constantly adding new features to make Fuel even better than it is today!
---
DIGITAL STRATEGY SERVICES
Everything counts in the digital world. Every single tweet, every Facebook post, Pinterest pin, YouTube video, instagram photo, all the content on your website and every review your customers write are all part of your digital strategy and that all needs to be framed correctly. In the "old days" of the internet, this was called SEO.
Dealer Inspire looks at strategy as having three primary pillars: On-site optimization, content marketing, and link building. Each of these three pillars are unique and our digital marketing strategists will work with your dealership to craft an aggressive digital strategy.
---
VIDEO SERVICES
Unlike most marketing agencies, here at Dealer Inspire we have full production capabilities in house. Our internal video team can handle any video project from creative all the way through to syndication. Whether you need a great video for the home page of your website, an event coverage piece, pre-roll ads, motion design, etc. Dealer Inspire is a one stop shop for any of our clients' video needs.
---
EMAIL MARKETING
Our email marketing implements powerful list segmentation and actionable analytics that enables our client's to build meaningful relationships with their recipients. Powered by a highly ranked cloud-based email delivery engine, our email marketing campaigns deliver features and performance that result in higher marketing campaign engagement for your dealership.