HIGHEST CONVERTING WEBSITES. PERIOD.
Your website is your dealership's first impression to all the shoppers in your market, so you better make it a good one. At Dealer eProcess, we create websites that not only look spectacular, but use data-driven design components that allow us to make the highest converting website platform out there. Our sites are lightning fast, mobile first, and built to convert.
Package Details
Compare Packages
Set Up a Demo
Webinar
Enroll
---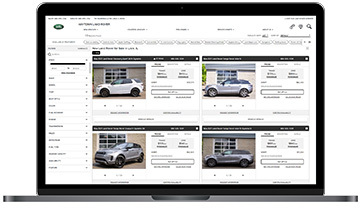 Most Functional SRP
With today's shoppers using their mobile devices to shop for cars, the number of pages a customer views on a website is lower. This means your customers are less likely to get past the SRP. Because of this, your SRP has to have as much functionality as possible in order to convert more of your web traffic. This is why we built our SRP to be the most functional and robust in the industry.
All Vehicle Photos & Max Photo Size
Video Integration
Custom Pricing Display
Lease/Purchase Payments
Pricing Calculations with Disclaimers
Monthly Payments
Custom Call-to-Action Buttons
Price Drop Alerts
One Minute ePrice
Price Unlock
Detailed Vehicle Info & comments
Side-by-Side Comparison
Window Stickers & Brochures
3rd Party Integrations
---
Most Advanced VDP
For the customer that wants to take a closer look at a vehicle on your site, we've developed the industry's most complete Vehicle Details Page (VDP). A shopper on the VDP is looking for information beyond the basic "VIN details' of that car.
4k Photos with Hot Spots & Hyper Zoom
Vehicle Inventory Videos
360° Interior & Exterior Views
Vehicle Details & Installed Options
Unlimited Customization Pricing Fields
Automated Incentives, rebates, & Specials
Lease/Purchase Payments
Trade-In Evaluation
Price Drop Alerts & One-Minute ePrice
Price Unlock
Owner's Manuals
Window Stickers & Brochures
NHTSA Safety Crash-Test Ratings
Green Score Ratings
Vehicle Awards & Accolades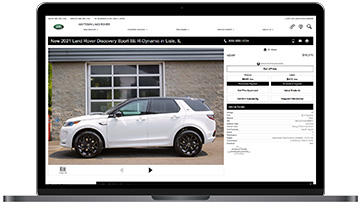 ---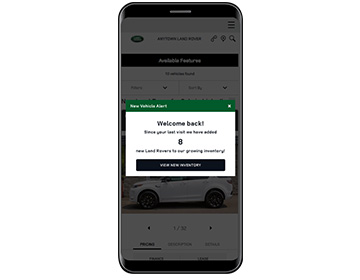 Personalization Engine
Website personalization is commonplace for all major ecommerce sites out there, so it needs to be a part of your dealership website. Customers these days want your site to bring them the content they're looking for, not the other way around.
DEP's Personalization Engine gives your customers the 'Amazon-Experience" by bringing the most relevant content to every shopper whenever they visit your site.
New Vehicle Alert - Customers returning to your site will receive a New Vehicle Alert based on your past browsing history.
Search- The search bar prompts each customer to continue researching the vehicles they've shown the most interest in.
Banners– Each customer sees banners custom-tailored to their needs and interests.
Chat– The chat box will show info and prompts regarding specific vehicles the customer has shown interest in.
---
Offer Management Tool
Spice up your offer system with DEP's Syndicated Payment and Rate Customizer, utilizing bank and incentive data to provide REAL payments across your website. Based on dealer-driven criteria, the Offer Management Tool syndicates to your SRP and VDP listings, dynamic model pages, homepage search-by-payment module, digital marketing ads, and more!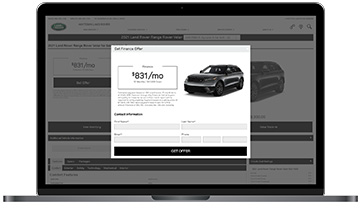 ---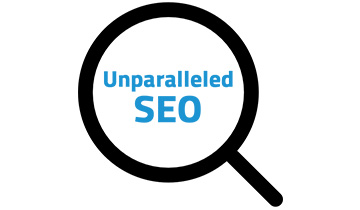 Unparalleled SEO Strategy
Each Dealer eProcess website includes an already incorporated SEO strategy, including mobile optimization, Google Analytics and Search Console integration and monitoring, Bing Webmaster tools, schema structured data and metadata optimization, geotarged inventory pages, intelligent inventory SEO and and homepage footer, sitemap content, canonical tags, in-linking strategy, page speed optimization, and much more!
---
ADA Accessibility Tool
Dealer eProcess is committed to accessibility and inclusion for all of our dealers' websites. We firmly believe that everyone visiting your site should be able to navigate it successfully, regardless of any disabilities. Our ADA accessibility tool incles a screen reader adjustment tool, virtual keyboard, animation disabler, AI-powered automatic remediation, contrast error adjustments, blink blocking, and smart navigation.

---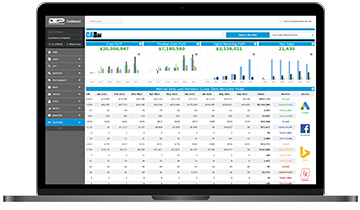 Digital Marketing
When it comes to digital marketing, having the tools to run certain ad campaigns is only half the battle. The other half is having the ability to track every aspect of those campaigns at the most detailed level in order to effectively optimize your ad budget, getting the greatest possible return on investment. As a Dealer eProcess customer, your digital marketing campaigns are fully optimized based on the ultimate goals of lead conversion and vehicle sales. Our advanced marketing platform can link directly to your DMS and tell you exactly how much money all of your online marketing dollars are earning you. Never be in the dark again!
---
Insight Reporting
All of your stats. All in one place. The Dealer eProcess InSights Dashboard compiles data from Google Analytics, 3rd party tools, and directly from your website so that you can easily analyze leads, visitors, page views, paid search, vehicle sales, gross profit, and much more. Break down your data month-by-month or analyze year-over-year.